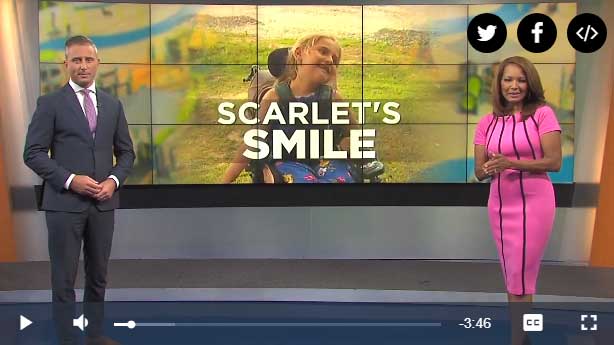 COMMERCE TOWNSHIP, Mich. (WXYZ) — When former WXYZ anchor Stephen Clark took his granddaughter to playgrounds with equipment for children with disabilities he noticed a problem. The playgrounds separated children with special needs from other children. Parts of the playground were accessible, but most not.

His granddaughter Scarlet, who is in a wheelchair told her family how it made her feel.

"Sad. Because I couldn't play with them," she said of other children at the playground.

Now the dream of her family, to create a playground where all children can play, is becoming a reality. Construction is underway….