It has been forever since I added to this blog! Seems like a lot has happened and I've been extremely busy. You moms and dads know how that goes…
It's wrapping up the end of the school year, and Scarlet will officially be a First Grader as of next week! Where has time gone?? My baby is all grown up with opinions and I'm still figuring that one out 😅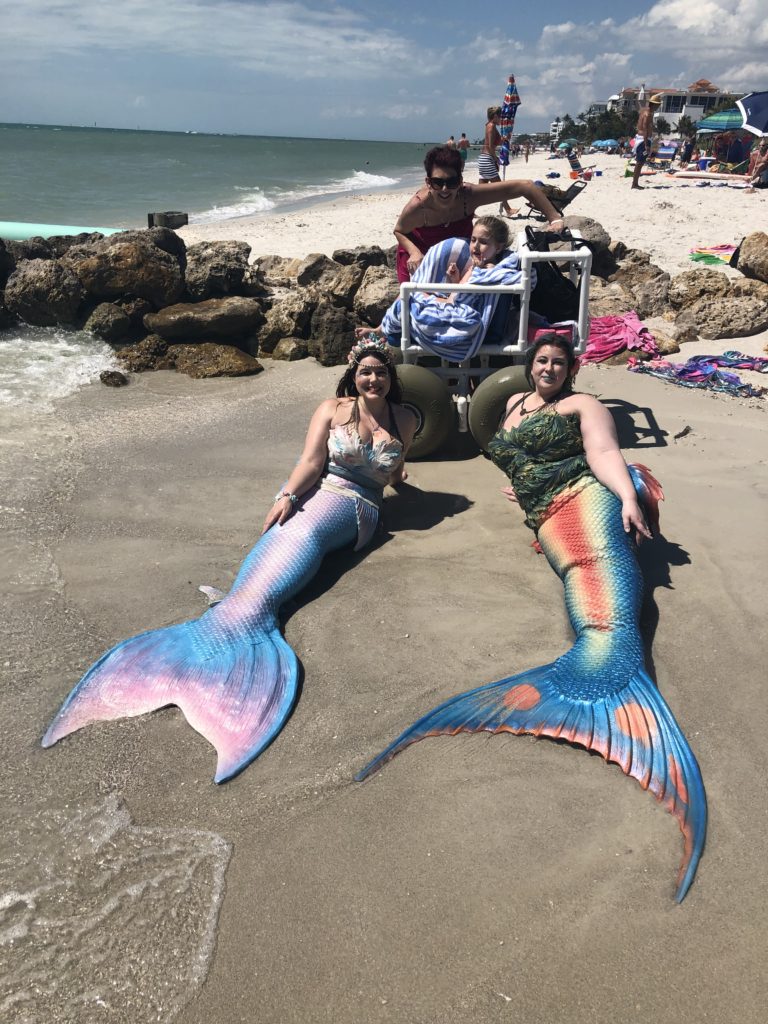 Since I last wrote, she went on her awesome Florida trip with Granny and Papa where she met some new friends at the pool, learned to hold her breath while she dove under water, LOST A TOOTH, and found an awesome beach-wheelchair to enjoy the ocean for the first time ❤️❤️❤️❤️ it was magical, and she even met some Mermaids on the beach! (CosPlay actresses, but who cares!) But, since Scarlet is still Scarlet, she was also admitted to UofM again. Ugh! I went on a vacation myself and while I was gone my mom and dad took her to Naples, FL which was really cool. I'm so glad i have them to help and provide an awesome life for her. I'm so grateful they aren't scared of the challenge she can *physically* be. When we all got home and settled in, a few days later she wasn't feeling so great. We came off an awesome trip and had a fun weekend once everyone returned home, but Scarlet started feeling lethargic and run-down which was my first indication that she was getting sick. Letting her rest was key. That night she woke me up complaining she was freezing, and when I took her temp she was 103°. Boooooooo!!!! I gave her meds and we all went back to sleep. Until she woke up vomiting just a few hours later. Also ugh. So I'm cleaning her up, packing a bag for the ER knowing full-well that's where we're headed, and getting myself ready for a potential crazy show-again.
We barely made it to the ER when she puked everywhere again, and they took her back right away. It was determined by viral swabs/bloodwork that she had Rhino Entero Virus. Which is basically a common cold. Oh, and they found a UTI also, probably unrelated but could contribute to the vomiting and fever. ??????
She keeps us on our toes! Poor little Scarlet was a wreck and felt awful 🙁 but, like usual, we ended up being transferred to UofM Mott and she took the next 5 days to get better. She was sent home and all was well.
Some other good news is that Scarlet went to camp!! This was her second year as a camper at Trail's Edge Camp through UofM's Vent Program. It's a sleep-away camp offering the usual camp experience, but gives the special needs parents a piece of mind knowing the kiddos are WELL taken care of when they're there. Everything is adapted for wheelchairs and other needs and Scarlet loves it. While she was gone I got some much needed rest as well. They have horseback riding, archery, an awesome Tree Swing, a ton of kids just like her and the most compassionate counselors that love her as much as I do and I'm so happy to have found this program!!! ❤️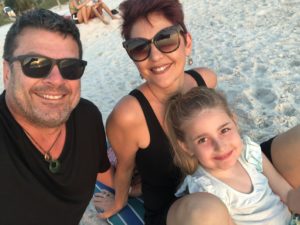 With the summer upon us, we have some fun things planned and I'm really looking forward to having more time outside, and nurturing Scarlet's friendships with her friends from school. Bring on the play dates! Scarlet also has a trip to Nashville, TN planned with Granny to go visit her Aunt Sophie and Uncle Christian in July, and she is "so excitey!" We usually only get to see them once a year, so that will be great.
Throw in a day camp throughout the summer while mom works, and there you have it!! She will be a busy bee, and I will update a little later on to how our *plans* are ACTUALLY planning out 😂😂😂
Scarlet so cutely explained to another little girl the other day that "even though my legs don't work, it doesn't effect my childhood at all" ….and that's exactly how I intend on keeping it. You go, girl 💕